Free Community Health Services
"Improving the lives of those in need through comprehensive healthcare, education and resources"
---
Primary Care / Internal Medicine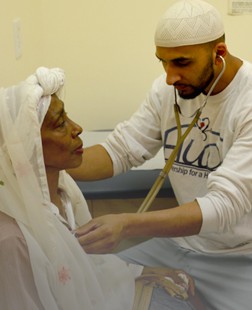 Primary care providers are typically the first line of contact for patients; treating general health concerns, providing education, medications and specialty referrals as needed. HUDA aims to bring primary care and specialized services to uninsured and under-insured in the Metro Detroit area. We provide preventative primary care services in a person-focused community health clinic, our goal is to make Michigan healthier!
The HUDA clinic provides FREE medications to our patients, and also provides laboratory services at no-cost to our patients.
Our Primary Care Services Include:
Health Assessments
Acute and Chronic Illness Management
Laboratory Services (blood work)
No Cost Pharmacy
Diabetes Screening & Treatments
Health Education and Resources
Cholesterol & Blood Pressure screenings
Nutrition Education
---
Vision Care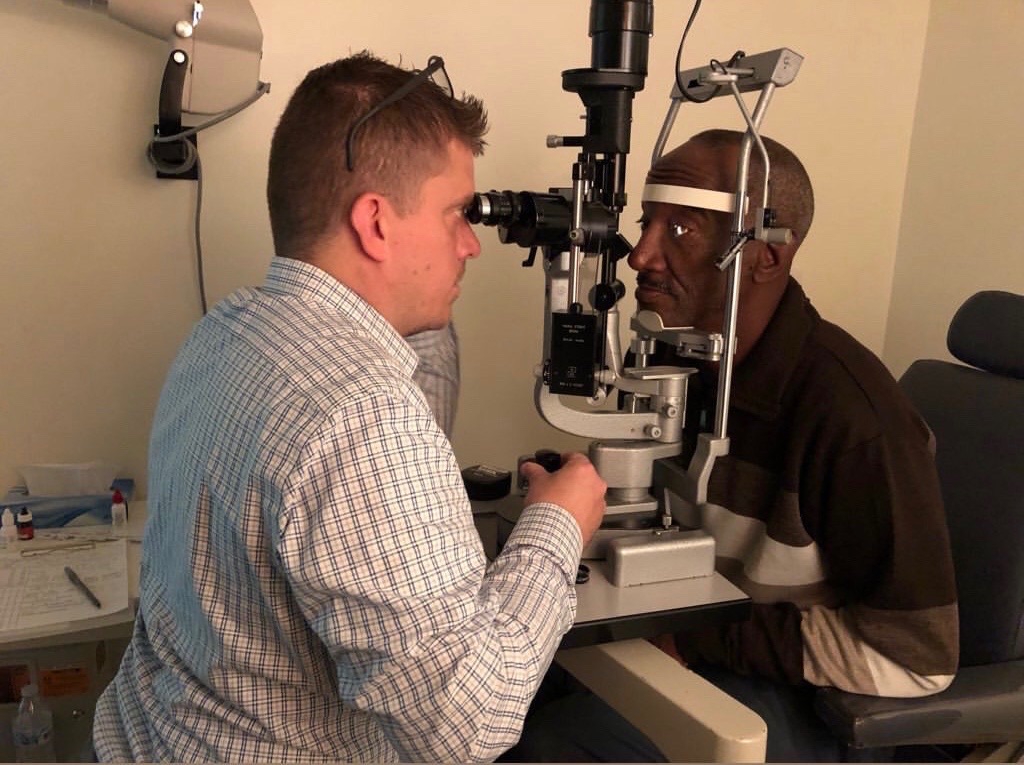 Vision screenings is an effective method to identify individuals with visual impairment or eye conditions that are likely to lead to vision loss. We perform screenings in-house and provide no-cost eye wear and referrals to low-cost local ophthalmologists as needed.
Our Vision Screening Options:
Glaucoma Screenings
Cataract Screenings
Macular Degeneration Screenings
FREE eye-wear
Referrals to vision specialists
Our Ophthalmologists/Optometrists:
M. Hanif Peracha, M.D.
Meiraj Siddiqui, M.D.
Benjamin Whittredge, O.D.
Christopher Burgess, O.D.
Naureen Haroon, O.D.
Suleman Hans, O.D.
Elizabeth Borowiec, O.D.
---
Dental Services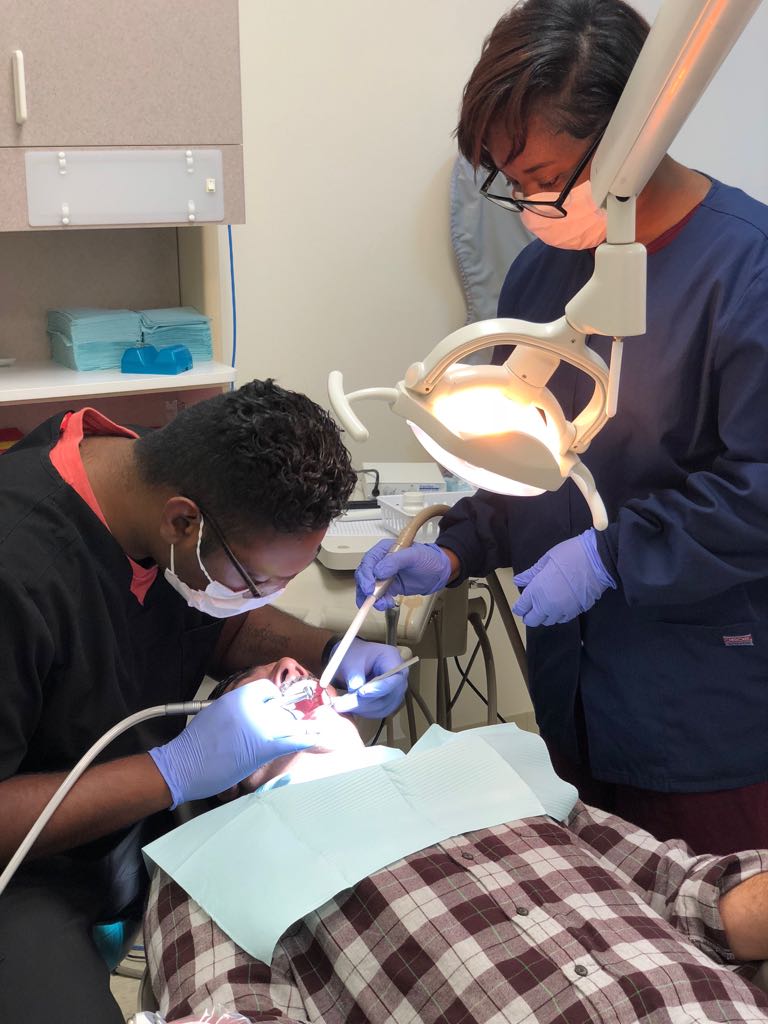 Many people wait to have necessary dental work done because they don't have insurance, however small dental problems can quickly become incredibly painful if left alone. Come in to HUDA for cleanings, fillings, extractions and exams to keep your teeth healthy and receive a referral to a specialist if needed.
Our Dental Services Include:
Dental screenings, and X-Rays
Deep Cleanings
Composite Fillings
Tooth Extraction
Referrals to low cost dentists as needed
Our Dentists:
Shakeel Niazi, D.D.S.
Ahmed Allam, D.D.S.
Asmaa Abdel-Salam, D.D.S.
Dina Musheinesh, D.M.D.
Sumera Khalid, D.D.S.
Umair Niazi, D.M.D.
Rachel Mundus, R.D.
Fatin Amireh, R.D.H.
---
Mental Health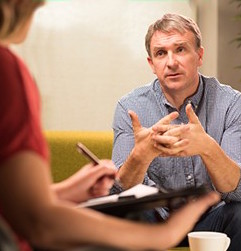 We have psychiatrists on staff along with our licensed social workers to provide therapy and treatment for a wide range of mental health concerns. We offer free counseling and treatment to veterans, homeless, uninsured, and the working underinsured.
Since the onset of the Covid-19 pandemic our psychiatry services have transitioned to telemedicine. We currently have 2 Psychiatrists, a Mental Health Nurse Practitioner and a Therapist who all volunteer with HUDA Clinic allowing us to provide treatment for a wide range of mental health concerns.
Our Mental Health Services Include:
Prescribing psychiatrist on site
Adult Counseling
Anxiety/Depression
Bipolar Disorders
Eating Disorders
Schizoaffective Disorders, and more
Our Psychiatrists:
Saba Maroof, M.D.
Mazhar Hussain, M.D.
Supporting Providers:
Joann Harrison, MHNP, FNP-BC
Sarah Kappler, TLLP
---
Specialty Services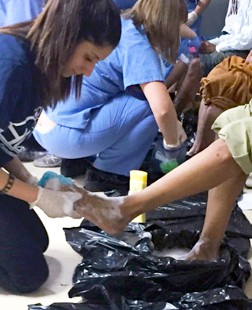 Within the field of medicine, there are many sub-specialties when coordinating care to patients. At HUDA, we provide a range of specialty care and consultations to our patients, with the aim of expanding access to healthcare services. We have created an integrated health model at HUDA through opening multiple specialty services creating a place where most patient needs can be met. All specialty services require a referral from a HUDA primary care provider.
Our Specialty Services/Consultations Include:
Physical Therapy
Endocrinology
Cardiology
Podiatry
Nephrology
Gastroenterology
Ear, Nose, Throat (ENT)
Hepatology
Hematology
Pulmonology
Our Specialty Providers:
Jawwad Rashid, P.T.A
Asadullah Mohammed, M.D.
Naseer Ahmad, M.D.
Maha Alhusseini, M.D.
Samer Salka, M.D.
Maha Alhusseini, M.D.
Syed Ghani, D.P.M.
Naveed Aslam, M.D.
Jukaku Tayeb, M.D.
Firdous Siddiqui, M.D.
Yousef Siddiqui, M.D.
Uzma Rehman, D.O.
Zaahir Turfe, M.D.
Ranya Selim, M.D.
---
New Patient Information
New patients are always welcome at the HUDA Clinic! You can schedule your initial appointment by visiting our clinic during our regular hours, or you may also come for a walk-in appointment before 10:30 AM, or until we reach our capacity on the days we offer walk-ins (see below).
New patients must bring with them a valid photo ID, and must be at least 18 years old.
Hours:
Tuesday: 8:30 AM – 2:00 PM (limited walk-in availability)
Wednesday: 9:00 AM – 12:00 PM (Telemedicine only)
Thursday: 8:30 AM – 2:00 PM (limited walk-in availability)
Saturday: 8:30 AM – 2:00 PM (limited walk-in availability)
---
Our Volunteer Healthcare Providers:
Our Primary Care Physicians/Providers:
Sana Ahmed, M.D.
Syed Akbar, M.D.
Arshia Akram, M.D.
Shafiqul Alam, M.D.
Abdulrazak Alchakaki, M.D.
Sara Amaral, PA-C
Svetlana Aminova, M.D.
Naveed Aslam, M.D.
Beena Nagappala, M.D.
Amtul Bandagi, M.D.
Michael Collins, M.D.
Sarah Henry, PA-C
Christopher Hermann, ANPC
Wahed Ishaqsei, M.D.
Elena Jdanova, M.D.
Farah Kamran, M.D.
Adeel Khan, D.O.
Mohammad N. Khan, M.D.
Rania Krayem, PA-C
Farah Louzon, PharmD.
Bilal Malek, M.D.
Ellen Martines, P.A.-C.
Asadulla Mohammed, M.D.
Malek Musheinesh, PharmD.
Wasfeh Musheinesh, M.D.
Saqib Nakadar, D.O.
Khurrum Pirzada, D.O.
Babar Qadri, P.A,-C.
Danial Rashid, M.D.
Devin Rasky, R.D.
Wasim Rathur, M.D.
Touseef Rehman, M.D.
Uzma Rehman, D.O.
Maureen Romanchik, A.N.P.
Donald Rosin, M.D.
Samer Salka, M.D.
Amy Shepard, D.O.
Rebecca Singh, FNP.
Emily Soni, D.O.
Jukuku Tayeb, M.D.
Patrick Wharton, P.A.-C.
Habeeb Yazdani, M.D.
Joann Harrison, M.H.N.P., F.N.P.-B.C.
Zainab Hachem, N.P.
Nikolaus Fulbright, M.D.
Justin Smedes-Helper, P.A.-C.
Proud Members in good standing with: